14th August 2023
DECATHLON UK CONTINUES TO GROW DESPITE DIFFICULT ECONOMIC CONDITIONS, RECORDS 6% SALES INCREASE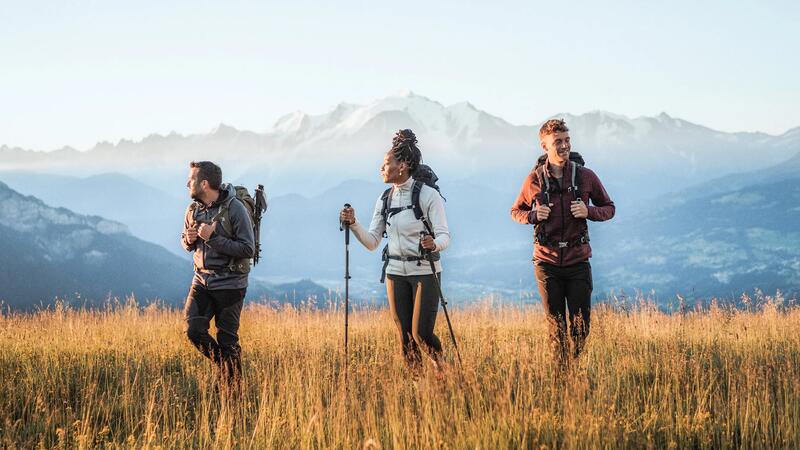 Decathlon, the world's largest sports retailer, has announced its annual UK results for 2022 which show an increase of 6 per cent to its revenue, despite the pressures of double-digit inflation across Europe while continuing to invest heavily in the evolution of its business model.

As consumer confidence reached its lowest point in 40 years, Decathlon UK increased turnover by £17 million, reaching £300 million for the first time in its history. This included a boost in its physical sales in store by 25 per cent as customers choose to return to stores post pandemic. Sales were bolstered by the introduction of partnerships with major retailers like Argos, Tesco, Asda and Next.

Decathlon UK, which is seen as a priority territory by the global business, ended 2022 with a loss of £8 million after investing heavily in a number of projects across the value chain. More than £16 million was injected into the UK business in 2022 (£8.6 million more than in 2021) with new automation technology introduced to its warehouse; four new store openings in Middlebrook, Livingston, Liverpool and York; upgrades to its digital infrastructure and the closure of a small number of stores that were not compatible with the evolution of Decathlon's model.

Last year was challenging from a financial perspective especially given rising overhead costs, however, Decathlon remained committed to its human and environmental values through a number of social responsibility programmes. One such activity helped 400 homeless people practise football in Liverpool, whilst in London, Decathlon's continued partnership with London Sport allowed the development of initiatives to increase sport accessibility in local communities and has enabled more than 20,000 additional hours of sports for people who live close to stores. Furthermore, in 2022 Decathlon launched its Health & Wellbeing partnership with Art-invest Real Estate, where £200,000 will be donated over the next 5 years to support local community charities to provide free sports and wellbeing initiatives across Southwark.

2022 also saw the full roll-out of Decathlon's Second Life programme that recycles, repairs and reuses products to stop them from going to waste. Category leading innovations were also prepared, such as the UK's first rental scheme for sports equipment which launched in March 2023, and preparations for Decathlon's Buy Back scheme, also launching 2023.

With an aim to continue providing great value to its customers, Decathlon created its membership programme, to reward customers through points and discounts. The programme was launched in Q1 2023 and continues to evolve to provide personalised offers to valued customers.

Decathlon operates globally across 70 countries and the UK business, which has been trading since 1999, currently employs 1,615 people.
Alberto Bottan, Decathlon UK's Chief Financial Officer, commented on the results:
"Over the last year, it's been invigorating to see customers returning to stores and the 25 per cent increase in physical sales is a fantastic boost following the pandemic of 2021. At Decathlon UK, we have continued to invest heavily in building a business for the future. More than £16 million was invested in not just four new stores, but also technological and digital upgrades to improve the efficiency of our warehouse and business as a whole.

"Improving how our business functions is not just limited to making sure it is efficient. Our mission remains clear: to make sport accessible for as many people as possible, whilst simultaneously protecting our shared playground. We are working rigorously to build our portfolio of circular economy services, and I'm proud of what we achieved in 2022 and excited for what's to come.

"We are in the midst of a challenging economic period but we will remain committed to our mission with renewed commitment and energy as we look ahead to a period of positive transformation at Decathlon UK. We are building a world-class sporting experience for our customers, something that no other sports retailer in the world can of er. Together; we are moving people through the wonders of sport."