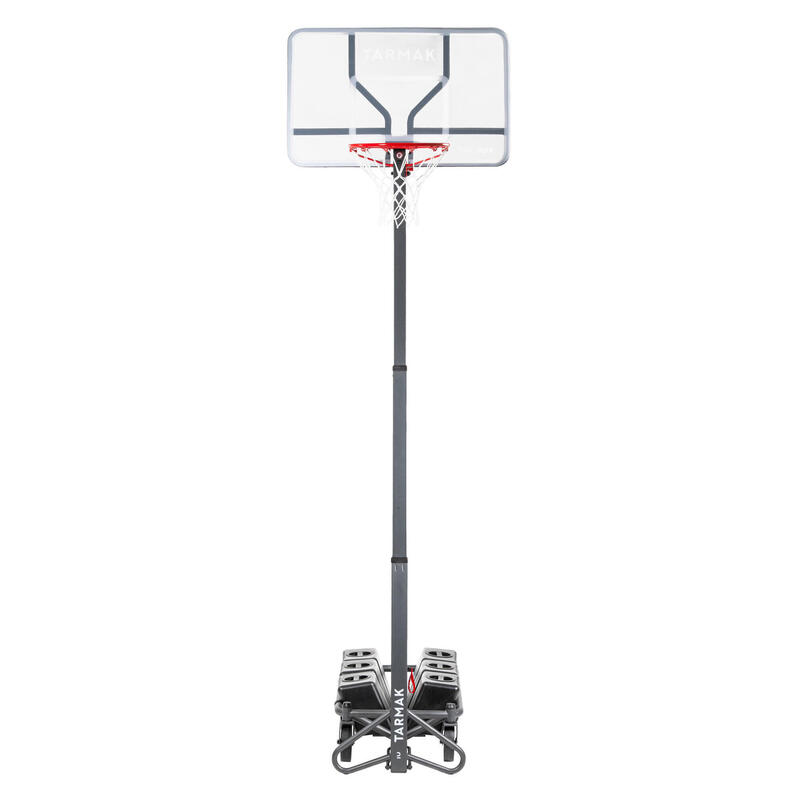 Basketball Hoops, Nets & Backboards
Now you can play ball in your own backyard or driveway! You can even set up a court in the park or anywhere there's space on holiday with our portable designs. We'll provide the basket, net and blackboard, all you have to do is enjoy hours of unbridled fun as a family and with friends. Getting set up is simple with the included and easy-to-follow instructions, and travel sets are compact enough for the car.
a11y.skip-categories
a11y.skip-categories
4.4/5 Based on 6441 Reviews collected online and in stores
Dribble, bounce and pass towards our hoops, nets and backboards
Playing good basketball depends on accuracy, precision and lots and lots of practice. Even the fastest, strongest players will still lose if they can't put points on the board! So, if you're an aspiring pro, we recommend getting a regulation basketball hoop, net and backboard to train with - that way you can treat every practice like the real thing. Match-style equipment allows you to become accustomed to the size and resilience of the ring, the pliability of the backboard and, maybe most importantly, the swish of the net.

That doesn't mean you have to spend a fortune, or even have to have the exact equipment you'd find on the court. Perhaps you need something more compact for a smaller space, or transportable (check out our basketball nets on wheels!), so it can be moved from driveway to garden, and perhaps to your friends' houses or on holiday. At Decathlon, we want everyone to get involved in sport, which is why we design as many different and adaptable takes on popular products like these, to suit you and your lifestyle.