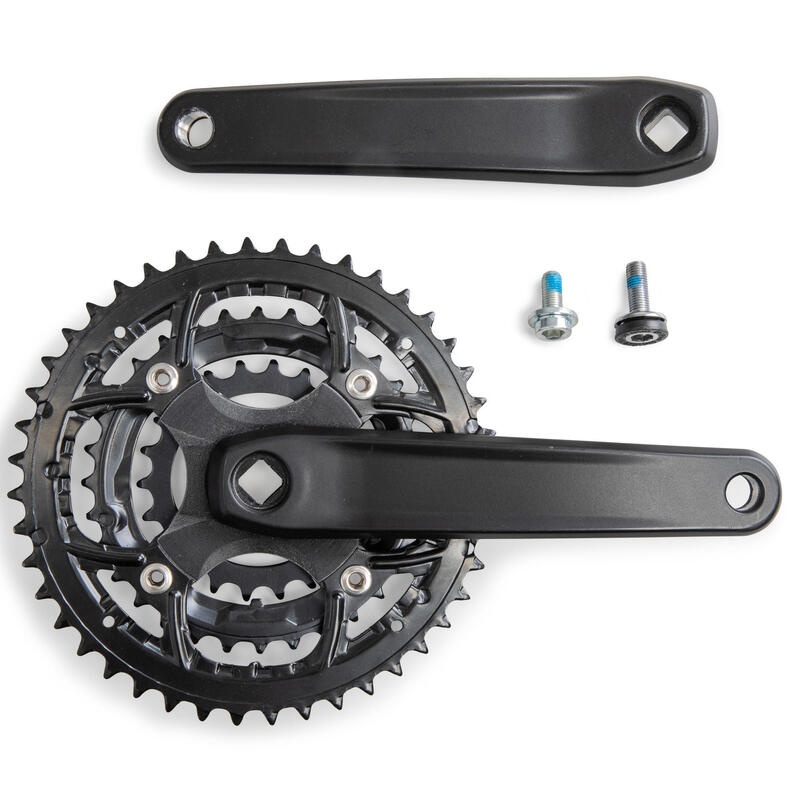 MTB Cranksets
Cranksets from Decathlon keep you moving. They turn your pedal power into movement of the back wheel. If your MTB crankset is damaged, find a high quality replacement here from leading brands including Shimano and Rockrider.
No result
MTB cranksets are vital for ensuring your bike can move! If your crankset is looking damaged, it's best to replace it before it breaks. If this happens on the road you won't be going anywhere! We have mountain bike cranksets from leading brands including Shimano, Sram, Rockrider and more.
To find the right crankset for your mountain bike, ensure the axel is the same diameter and correct shape to fit with the bottom brackets. You might find cranksets called 'one-piece' items, where the axel and crank arms are part of the same piece of material. In this instance, check the diameter will still fit with your MTB's brackets. Also check the compatibility of the crankset with your speed of drivetrain.
If you're not sure what crankset is right for your mountain bike, pop into a Decathlon store and talk to our experts. We'd be happy to recommend a few different MTB cranksets to suit your bike and budget.