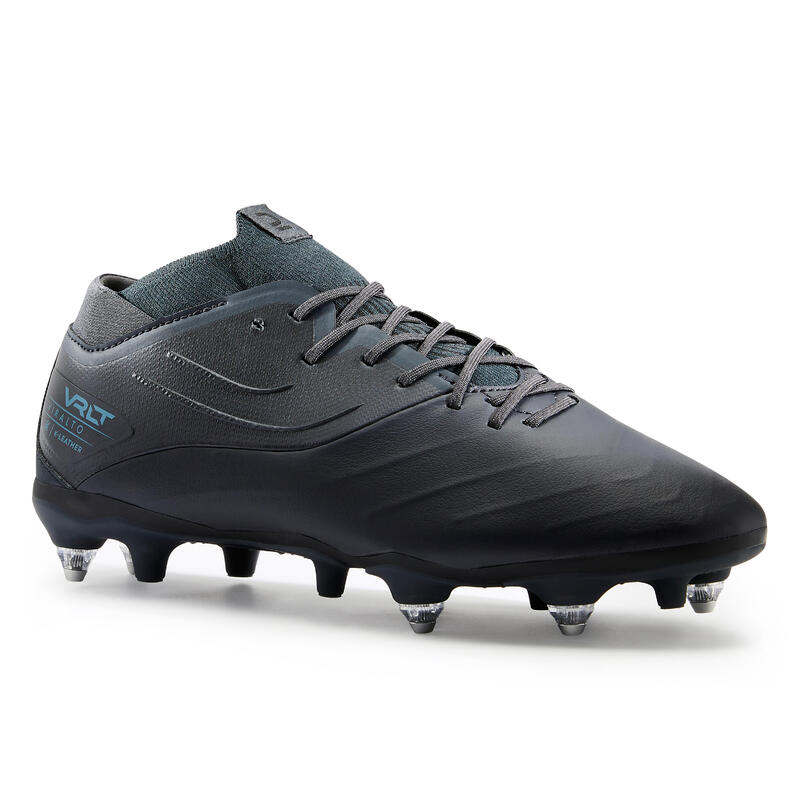 Soft Ground Football Boots
Soft ground football boots are ideal for all kinds of pitches ranging from pristine, well-kept grass pitches to the worst Sunday league recreation grounds. They provide comfort and grip with their studs and sturdy soles.
a11y.skip-categories
a11y.skip-categories
Adult Soft Ground Football Boots Agility 900 Mesh MiD - Burgundy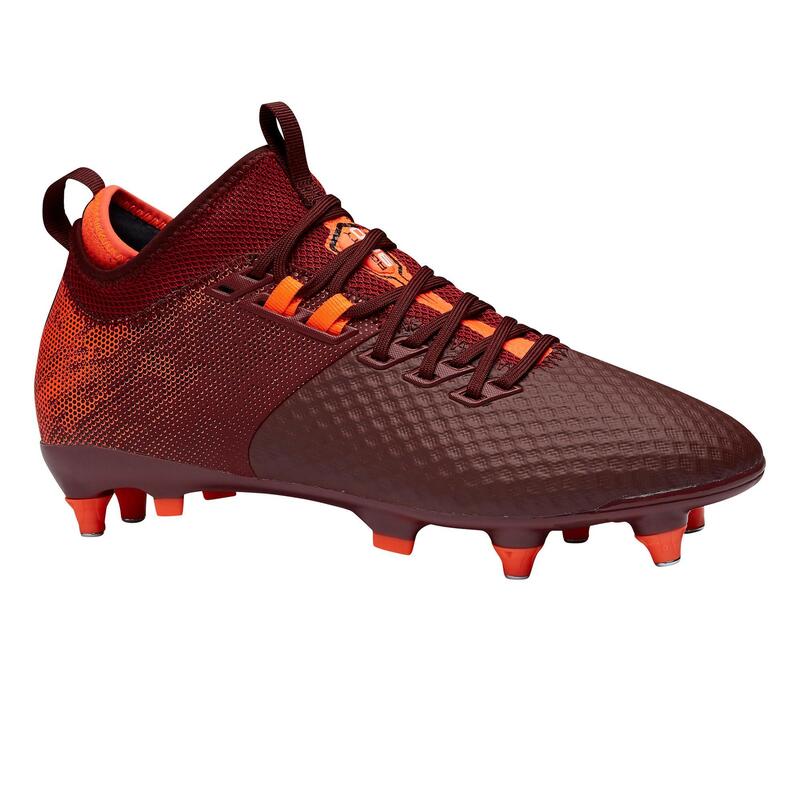 4.3/5 Based on 53 Reviews collected online and in stores
The traditional boot, soft ground football boots generally have 8-10 studs depending on the boot size and are designed to ensure you can run comfortably in them in all kinds of pitch and weather conditions. While modern, moulded football boots have increased in popularity amongst both amateurs and professionals, there's still a place for the soft ground boot to be useful. Muddy pitches that have been churned up with game after game, torrential rain conditions that should be called off but never are, freshly laid pitches where the turf is still soft; all of which are arenas where soft ground football boots can shine. We have a large range of football boots to choose from, if soft ground boots aren't your thing.
Studs are the distinguishing feature of soft ground football boots. Many players of all levels will have nostalgic memories of tightening them before games and cleaning mud off them afterwards and although moulded boots are popular, soft ground boots are still just as prominent. Football studs tend to wear down over time and, unlike moulded boots where damage to the mould can mean the boot is useless, studs can easily be replaced which can prolonge the life of soft ground football boots.