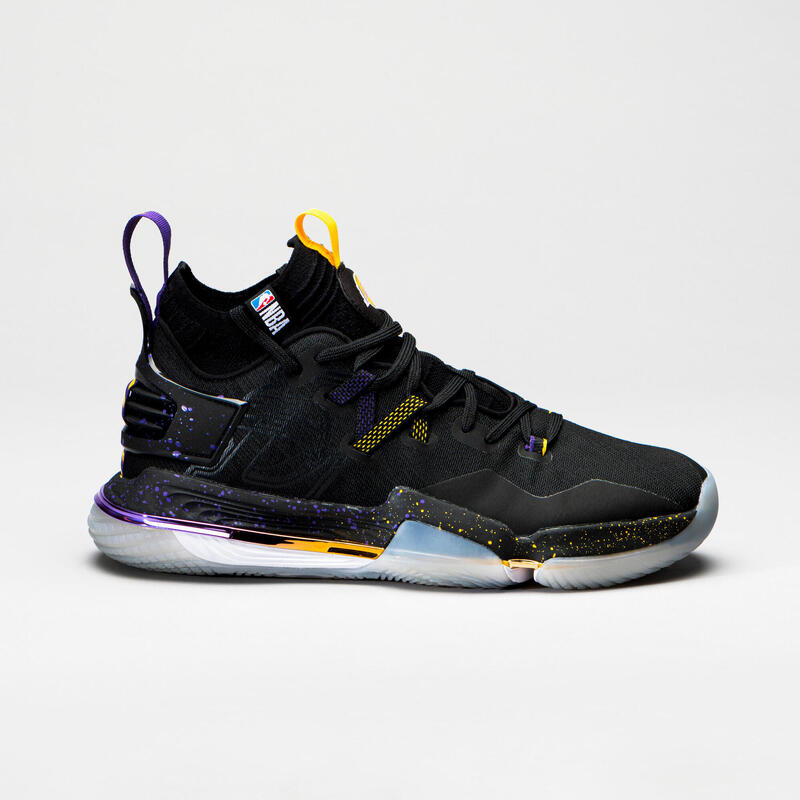 Basketball Footwear
a11y.skip-categories
a11y.skip-categories
Boys'/Girls' Beginner Basketball Shoes SS100 - Black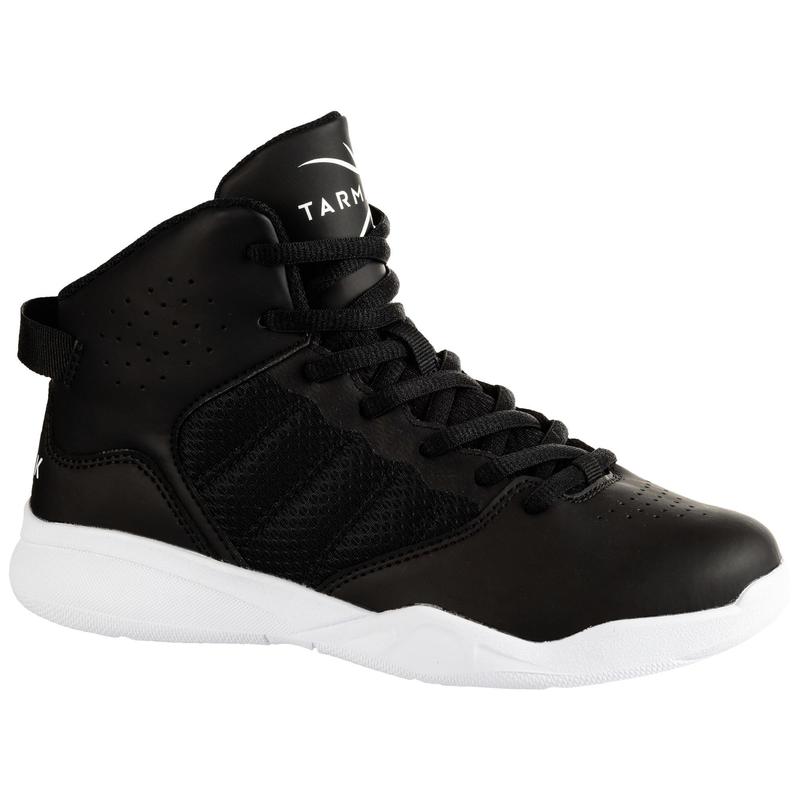 4.4/5 Based on 4396 Reviews collected online and in stores
Finding the right basketball shoes for you and your family
It's tempting to just wear normal trainers to play basketball, but that might not be the smartest option for you…
The difference between the trainers you wear to walk into town or have a quick kickabout in and basketball shoes is mostly the support they offer. Basketball shoes are made with basketball courts in mind, as well as the kinds of movements your feet and ankles will make during training and matches, from jogging to leaping and landing. That's why many basketball shoes have a high top and extra fastenings, as well as cushioned inners and springy soles.
The best basketball shoes for beginners
When you're getting started with basketball, it's important to buy a pair of basketball shoes designed for beginners. They'll be more rigid so you don't roll or injure your feet or ankles and cushioned for added protection and comfort. We recommend opting for a high-top style if you're new to basketball, just for that extra support and security while you get used to the movements. Traction is key too when you're finding your footing, so our beginner basketball shoes all have grippy soles. We have a wide range of women's and men's basketball shoes.
The best basketball shoes for intermediate players
As you progress, you'll be looking for more flexibility in your basketball shoes without sacrificing support - we don't want an injury stopping you finishing the match! - and of course, a good grippy sole that's going to stand up to a fair amount of abrasion. Most of our intermediate basketball shoes can be worn on both indoor and outdoor courts, but that's definitely something you should check if you'll be going between the two. Breathability is even more of a focus for next-level players as you're more likely to be racing around the court, trying to score and pushing yourself harder, so look out for mesh vents and air-flow channels.
Shopping for kids' basketball shoes
Our basketball shoes for kids all have fastenings that are quick and easy to secure and undo, so they can get set up without help from you and there's less risk of them sneakily skipping ahead to a lace-related accident. Take a look at all our kids' basketball shoes and you'll see that they're nice and soft inside to stop rubbing and many are made with extra-thick EVA foam, which absorbs shocks. We know that cool designs will go a long way to making youngsters enthusiastic about sports, so we've got that covered too with colour-block details and fun prints sure to catch their eye.