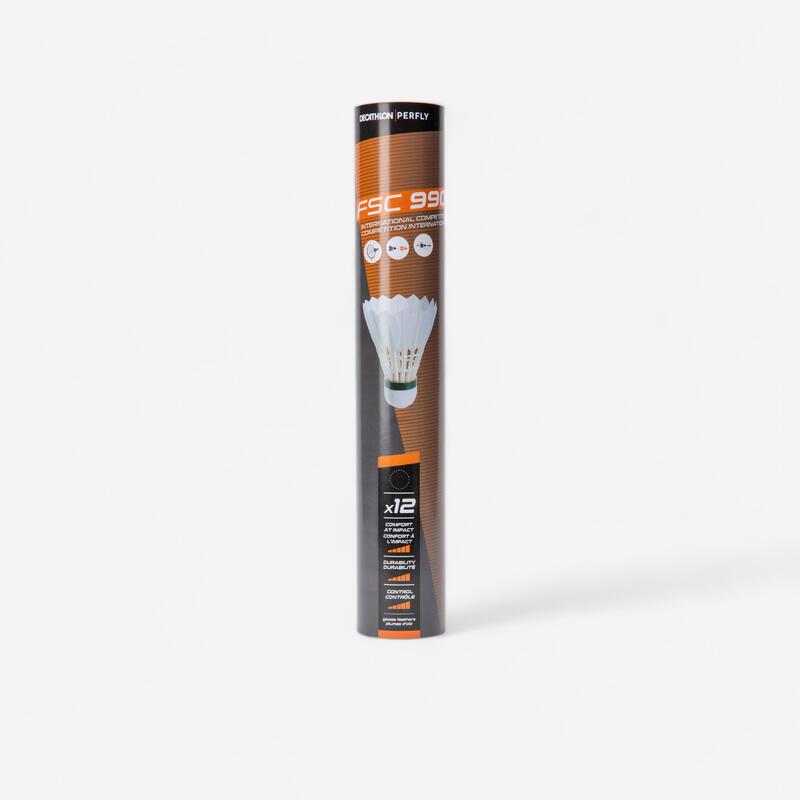 Badminton Shuttlecocks
If you've played badminton even just once, you'll know how easy it is for shuttlecocks to go awry - many a great badminton birdie has been lost to high-up hedges and next door's roof! Before you promise the kids a summer of games outdoors, make sure you're stocked up with our plastic and feather shuttlecocks. You never can have too many...
a11y.skip-categories
a11y.skip-categories
FEATHER SHUTTLECOCK FSC 560 SPEED 78 x 12
4/5 Based on 4050 Reviews collected online and in stores
Feather or plastic, the choice is yours
You've got the rackets, a net and ample enthusiasm, you might even have a few shuttlecocks – but we recommend getting the best quality you can afford to really enhance your game.

These shuttlecocks are ideal for playing badminton either outdoors or on an indoor court. The durable plastic designs will withstand many hours of play, while goose feathers are a little more delicate but will appeal to traditionalists (most top-level badminton games are played with these!). All our handpicked badminton shuttlecock brands feature synthetic shuttles with either foam or cork tips.

No-one wants the game to end early because you've lost all your shuttlecocks – and if you're playing with the whole family, especially kids, be prepared to lose a few to next door's garden! – so it's smart to have a little stash you can grab from.

Once you've had a few practices or matches, you'll better understand the kind of shuttlecock (and racket pairing) that works best for you.