NO TENT LEFT BEHIND
Around 250,000 tents are left behind at festivals every year, we challenge you to pledge to leave no tent behind. Purchase the Quechua 2 Man Tent and bring it back in-store after your festival and you'll receive the cost of the tent in the form of a gift card.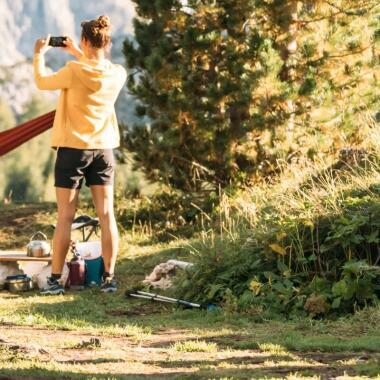 The pledge, part of No Tent Left Behind, enables customers to return Decathlon's most popular festival tent, the Quechua MH100 Two Person Tent after using it at a festival. As a reward for not leaving the £30 tent behind, Decathlon is guaranteeing a full refund in the form of a gift card.
Festival Tent Pledge Terms and Conditions
The Decathlon Festival Tent Pledge stipulates that any customer who has bought a Quechua MH100 2 Man tent (RRP £29.99) directly from Decathlon UK Limited ("Decathlon") in the period from 7 August 2023 to 25 August 2023 are allowed to return the tent for a digital £29.99 gift card to spend in any Decathlon store or online ("Pledge") until 17th September 2023.

The following Terms and Conditions apply to the Pledge:

1. The tent must have been purchased in the period from 7 August 2023 to 25 August 2023. The customer is required to produce the receipt issued by Decathlon or any proof of his or her purchase of the tent from Decathlon such as, the customer's membership account.

2. Gift cards will be applied directly to customers' Decathlon accounts online, so an existing account, or the creation of a new account, is required. Such gift cards shall be subject to its terms and conditions.

3. The tent must not be damaged. If it is, for example, torn or burnt, Decathlon will not accept the return.

4. The tent must include all the original parts. If, for example, a sheet or tent pegs are missing, the return will not be accepted.

5. The Pledge does not apply to any other tents other than the Quechua MH100 2 Man tent, £29.99.

6. The decision of Decathlon UK is final and no correspondence will be entered into.

7. You shall not assign, transfer or otherwise dispose of all or any of your rights under these terms and conditions.

8. In addition to these terms and conditions, the following additional terms also apply to your use of Decathlon.co.uk and its associated features:
                            • Website Terms of Supply which govern the purchase of any Products offered on this Website;
                            • Privacy Notice and our Cookies Policy which govern use of your personal information submitted to or via Decathlon.co.uk; and
                            • Membership General Information which governs your use of your Decathlon account.

Decathlon reserves the right to change the above additional terms at any time by changing them on www.decathlon.co.uk.