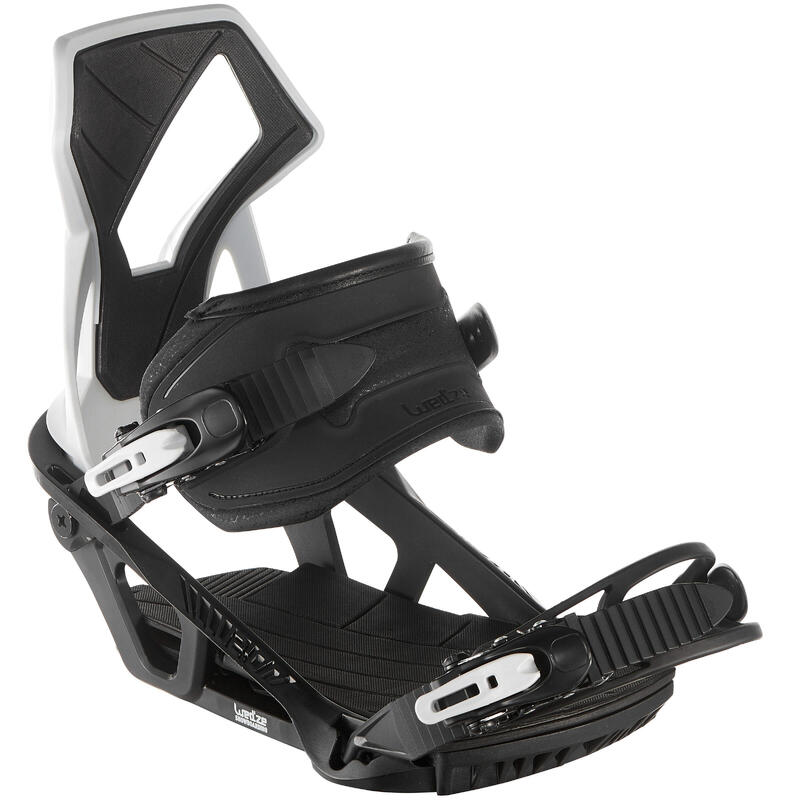 Snowboard Bindings
Whether you're taking up snowboarding for the first time or are a seasoned professional, our range of snowboard bindings at Decathlon features everything you need. With both men's and women's styles, search our range for an extensive choice of colours, styles and more. Get ready to carve it up this winter...
2.6/5 Based on 37 Reviews collected online and in stores
Bindings keep your feet securely in place on your snowboard. It's important to find bindings that fit correctly. With our range at Decathlon, this is easier than ever. We have bindings in a full selection of kids to adult sizes, male and female, as well as fully adjustable bindings to suit any width of boot.
We don't just have snowboard bindings in a range of sizes, we also have a range of styles to suit different varieties of snowboarding including on-piste, off-piste and freestyle.
Each pair of bindings come with technical information and easy guides on cushioning, support, stability and compatibility - among other features. With Decathlon, you can find the ideal snowboard bindings for your style.