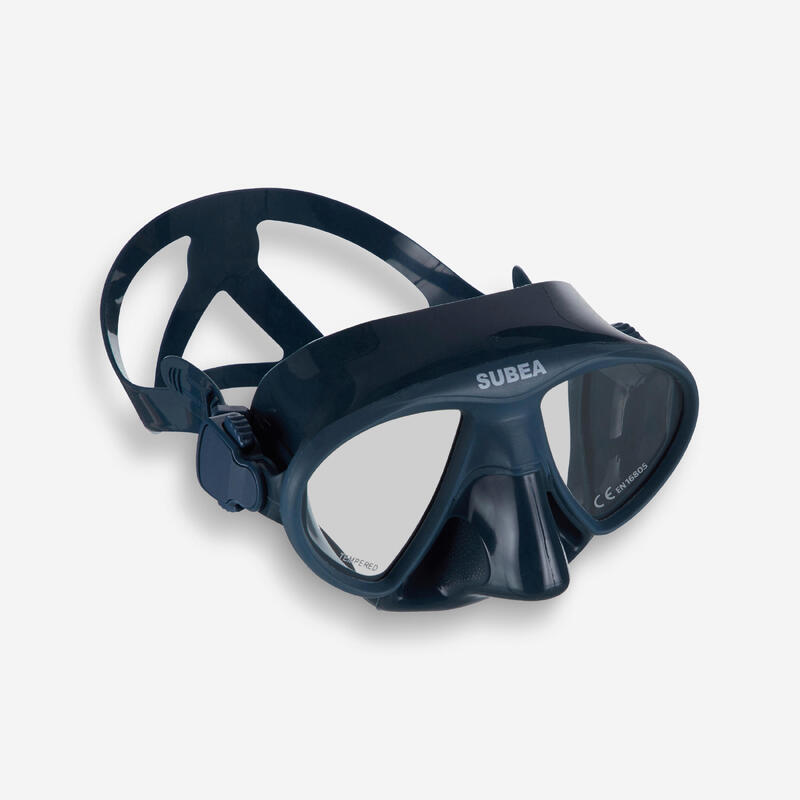 Scuba Diving Masks & Snorkels
4.3/5 Based on 280 Reviews collected online and in stores
Breathing underwater made easy
An essential part of any diver's kit is a scuba diving mask and snorkel. Although the snorkel is used fairly infrequently when scuba diving, it is still useful to take one with you on your diving trip.

Scuba diving masks come in a range of shapes and sizes, with a variety of different features. Masks have either single or double lenses which has an effect on the visibility range for the user. Usually the more technical models are made with higher quality silicone, which is softer and fits around the user's face more snugly.

At Decathlon we stock all the key brands for scuba diving masks ranging from Cressi and Scuba Pro to Mares and Omer.