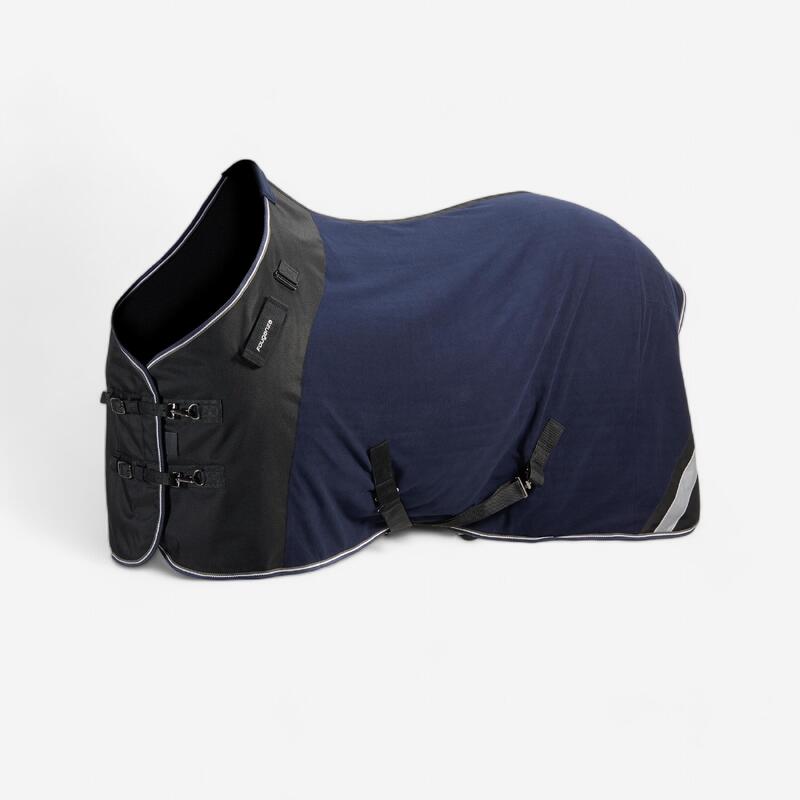 Horse Fly Control
a11y.skip-categories
a11y.skip-categories
4.2/5 Based on 4591 Reviews collected online and in stores
Protect your horse from parasites and insects
Sweat allows horses to regulate their temperature. Yet it is this salty sweat that attracts insects. Horses use their mane and tail as natural defences against insects, but often these are not enough, particularly in summer or when it is very hot.

Insects are parasites that irritate horses whether they are turned out, stabled, or being ridden. Another line of defence horses use to get rid of insects is to gallop off or make sudden movements. Insects not only irritate horses, they can also lead to skin diseases and injuries. This is how diseases such as piroplasmosis and sweet itch are transmitted.

How can you protect your horse from insects? Decathlon offers a complete range of insect repellents to help rid your horse of flies, horse flies and other insects. For horses suffering from sweet itch, our range includes an anti‐itch cream that can help soothe itches near the mane and tail.

If you need to protect a turned out horse from insects, the best option is to give it a fabric barrier. There is nothing more effective in the long term than a fly sheet. And if you need to protect your horse during rides through the forest, we also offer a fly mask that you can fix to your bridle so that your horse won't be bothered by insects.