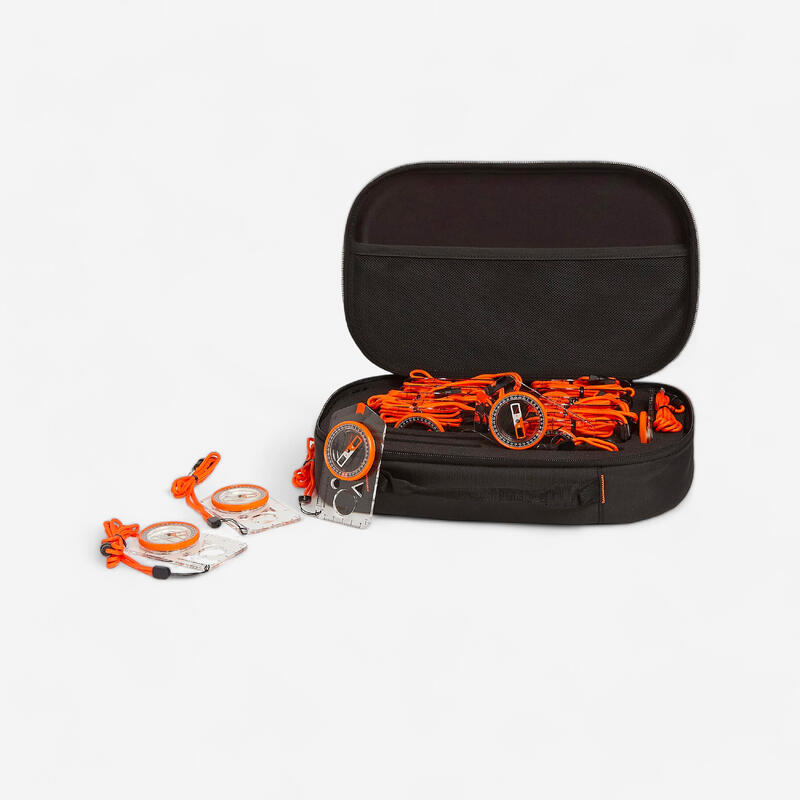 Compasses
A compass and map are essential for any hiker. Even if you own a walking GPS, it's always best to carry around a map and a compass to ensure that you have a backup for if your battery dies. At Decathlon you'll find a range of compasses from novelty keyring compasses through to an orienteering compass.
a11y.skip-categories
a11y.skip-categories
4.3/5 Based on 1349 Reviews collected online and in stores
How to Use a Compass
While there are a number of helpful videos on Youtube about how to use a compass, many people still use this as an excuse not to use a map and compass. So let's take a look at the features of a map compass to help you understand what it is:
Baseplate - This is the plastic base of the compass.
Compass Dial / Compass Wheel - Shows the N,E,S,W compass points and will have 360 degrees marked in 2 degree increments.
Magnetic Needle - The needle in the centre of the compass with a red arrow for north and white arrow for south.
Compass Lines / Orienteering Lines - The lines marked on the bottom of the base plate.
Orienteering Arrow - The fixed arrow within the compass dial that always points north
Direction of Travel Arrow - The large arrow at the end of the base plate
Index Line - Used to extend the direction of travel arrow
Romer Scales - Map scales 1:25 000, 1:50 000 and metric measurer.
Knowing the parts of the compass is often a big help to know how to use it for what you need from it.
Orienteering
Orienteering is a fantastic sport and hobby for those interested in navigation. It involves your OS map and compass and moving from point to point using purely your navigational skills. There are events for running, walking and more. At Decathlon you'll find an orienteering compass to get you started.