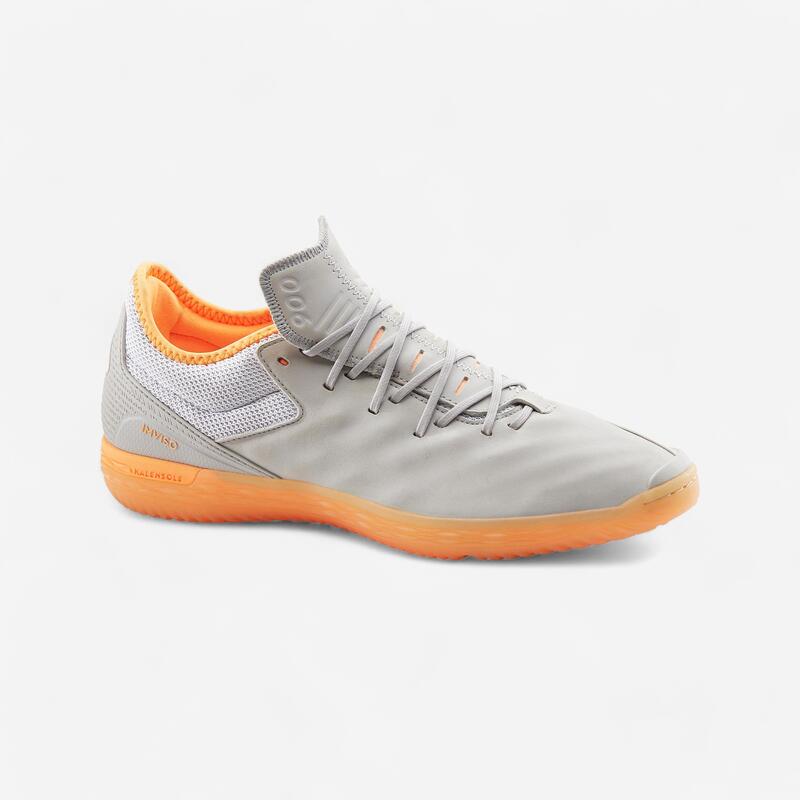 Indoor Football Shoes
Indoor football shoes are the perfect footwear for indoor football, such as 5 or 6 a side games that normally take place in sports halls. Designed to be comfortable when running and changing direction on hard flooring, as well as being non marking .
a11y.skip-categories
a11y.skip-categories
Kids' Futsal Trainers X4 - White/Black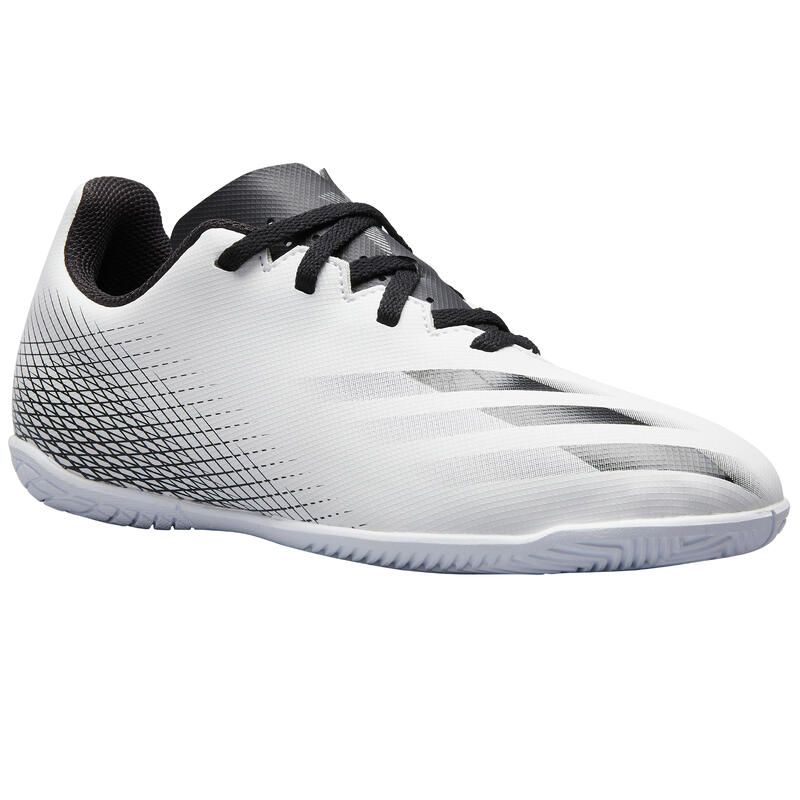 4.3/5 Based on 7771 Reviews collected online and in stores
Those who play football indoors know that regular astro turf trainers or football boots are completely different to indoor football shoes in their support and comfort, and once you have a pair of proper indoor football shoes you won't go back.
Indoor football is a sport in of itself - Futsal - much like 5 a side. As with all sports, Futsal has its own equipment and indoor football shoes are one of the main parts. Designed to be comfortable yet strong, indoor football shoes often have material uppers combined with a rubber base that helps support your knees, ankles and back against the hard surface of indoor football pitches.
Similar to 5-a-side football trainers, the sole is designed to grip the surface and provide traction, allowing you to keep paces with the game from the first minute to the last. The synthetic upper of the trainers allow your feet to breathe and prevent issues from sweat build up, meaning you can keep playing and stay comfortable week after week. Their lightweight nature ensures you are light on your feet, essential for following the ball around the pitch and putting in that crucial tackle or skipping past your opponents with the ball at your feet.