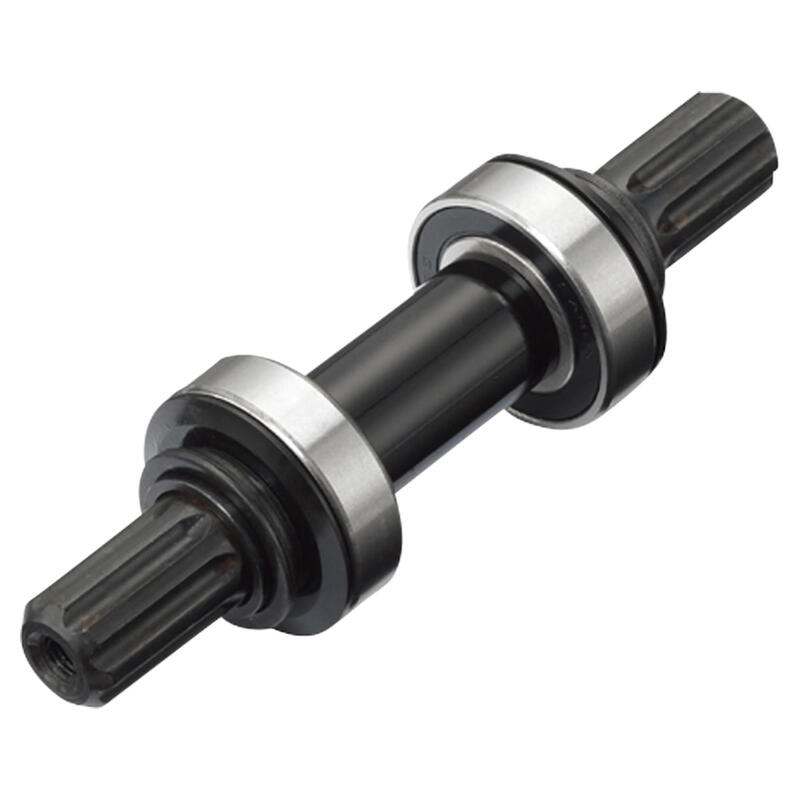 Bottom Brackets
Need a new bottom bracket for your bike? Our brackets are easy to install and built to last. Pay attention to the finishes, as bikes that spend more time in wet conditions will need more weatherproof brackets.
A bike's bottom bracket connects the crankset to the frame while allowing it to rotate freely, providing movement. Bike brackets tend to be fairly resilient, but can wear or become damaged over time. This is often due to water damage, but can be for a number of reasons.
If your bike's bottom bracket needs replacing, you might notice more noise when you're riding, particularly creaking noise coming from the back of the bike, or notice the crank on your bike is wobbling.
We have both threaded and press fit bottom brackets to suit different types of bike and options from all the leading brands including Shimano and Sram. If you're not sure what you need, talk to one of Decathlon's in store experts. We can even help you fit it.