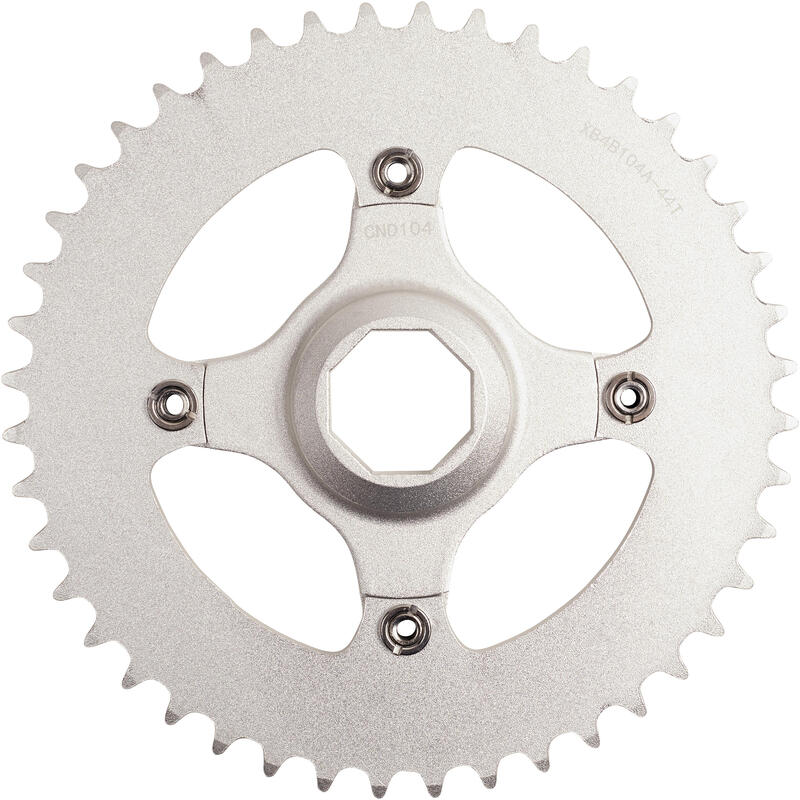 Bike Chainrings
Bike chainrings form part of your drivetrain, transferring your pedal energy into motion, turning the bike chain and thus the back wheel's cranks. It's vital for keeping your bike moving, so keep it clean & replace it if it becomes damaged.
a11y.skip-categories
a11y.skip-categories
Decathlon has bike chainrings from all the leading brands including Shimano, Rockrider and Decathlon's own specialist brand, B'twin. We have a range to suit all budgets from infrequent riders through to professionals.
The teeth of the chainring are a way of measuring its size. The more teeth, the bigger the chainring. This also means the higher the gears can go. Road bikes often have larger chainrings with more teeth than mountain bikes, as they tend to operate at higher gears. However, it often comes down to your personal preference! MTB chainrings generally have a four-arm spider while road bikes are 5.
Generally speaking, the bigger budget chainrings are lighter so ideal for competition cyclists or those who ride more frequently.
Be sure to check the compatibility of your new chain ring with your bottom bracket to ensure it is appropriate for your bike. If you're not sure, pop into one of our Decathlon stores and speak to our experts.