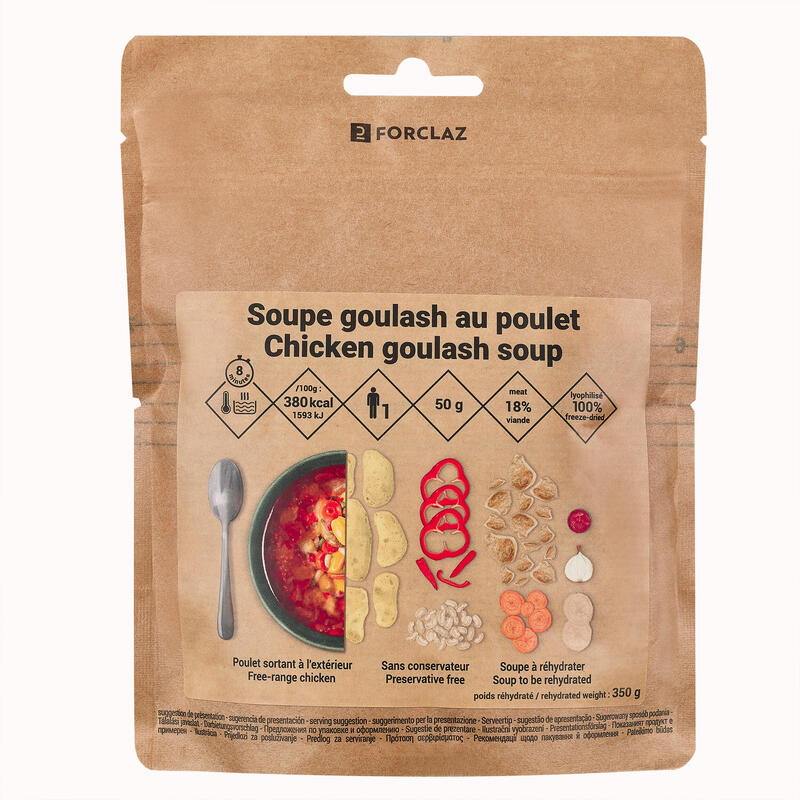 Camping Food
Dehydrated camping food has come a long way and you can actually purchase a range of delicious and nutritious camping meals to satisfy your taste buds while you're on the road. Breakfast, lunch and dinner are sorted with Decathlon's range of dehydrated camping food. Simply boil in the bag for a tasty treat in a matter of minutes.
a11y.skip-categories
a11y.skip-categories
Freeze-Dried Raspberry Crumble Dessert For Trekking 70 g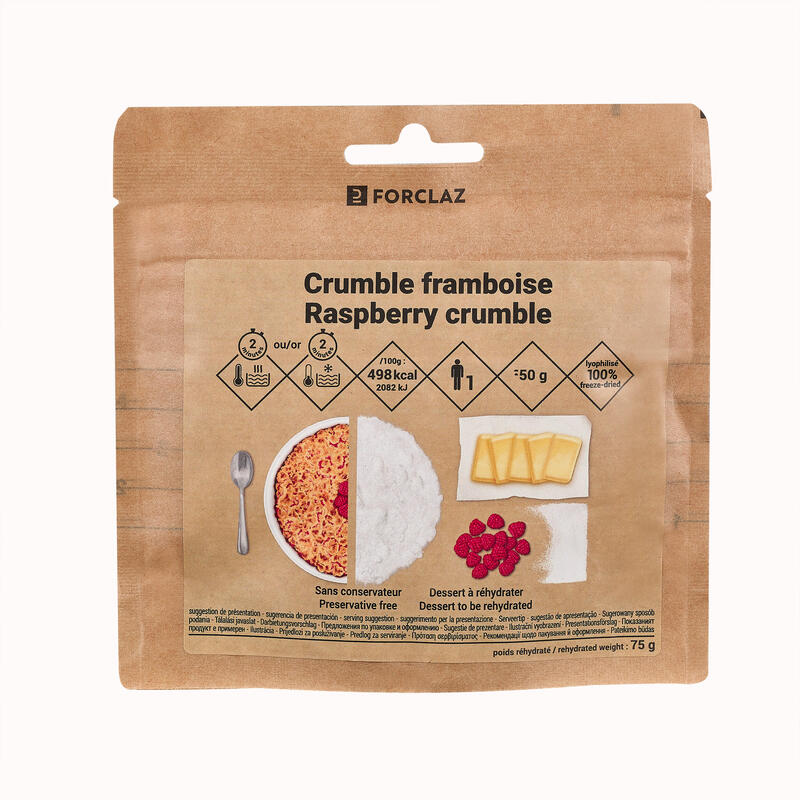 4.1/5 Based on 352 Reviews collected online and in stores
Camping food has a slight reputation for being bland and boring, even the term 'dehydrated camping food' or 'freeze dried food' doesn't sound too appealing, does it? But these camping meals are genuinely tasty, and they're so easy to prepare.
We stock a range of delicious, nutritious and simple camping meals, from pasta bolognese to chocolate muesli, and even a delicious apple banana crumble, Decathlon's selection of boil in the bag camping food ensures that you can whip up something that everyone will enjoy in a matter of minutes.
Dehydrated camping food is lightweight, so it's ideal for backpacking, easy to store in bags and simple to cook. Simply fill your camping saucepan with water on your portable stove and pour the boiling water into the pack. Not only that but with a range of gluten-free and vegetarian camping meals available too, Decathlon has made sure that everyone is catered for.