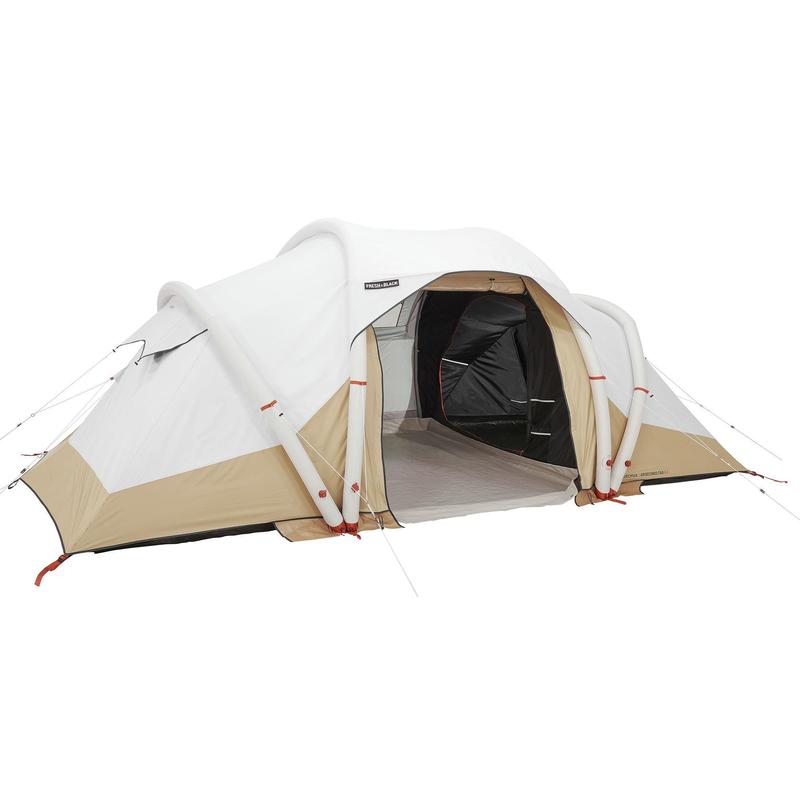 4 Man Tents
Our range of 4 man tents from our in-house brand Quechua are ideal for couples looking for a little more space when camping, or groups of 3 or less heading for a weekend away. By choosing a tent larger than the number of people who will be sleeping in, it means that you get plenty of space for your luggage without feeling too cramped.
a11y.skip-categories
a11y.skip-categories
SAVE UP TO 40% BY GIVING A PRODUCT A SECOND LIFE
Shop Now
4.4/5 Based on 1873 Reviews collected online and in stores
Types of 4 man tent
Quechua make a selection of 4 man tents to suit a variety of campers. You'll find inflatable tents for those looking something that is quick and easy to pitch, poled tents with differing layouts and even a range of blackout tents with Quechua's Black&Fresh technology designed to keep your tent cool and dark, making it a comfortable place to sleep.
Four people in your group? Consider a tent size up
If there are 4 of you planning to use the tent, then you may find your camping trip more comfortable if you choose a 5 or 6 man tent. Tent sizing is generally based on people laid side by side (like a tin of sardines), so if you take into consideration that you need to add luggage and camping equipment, a four-person tent for 4 people can get quite cramped. A group of 4 and all the camping gear they bring with them would be better suited to a 6 man tent.