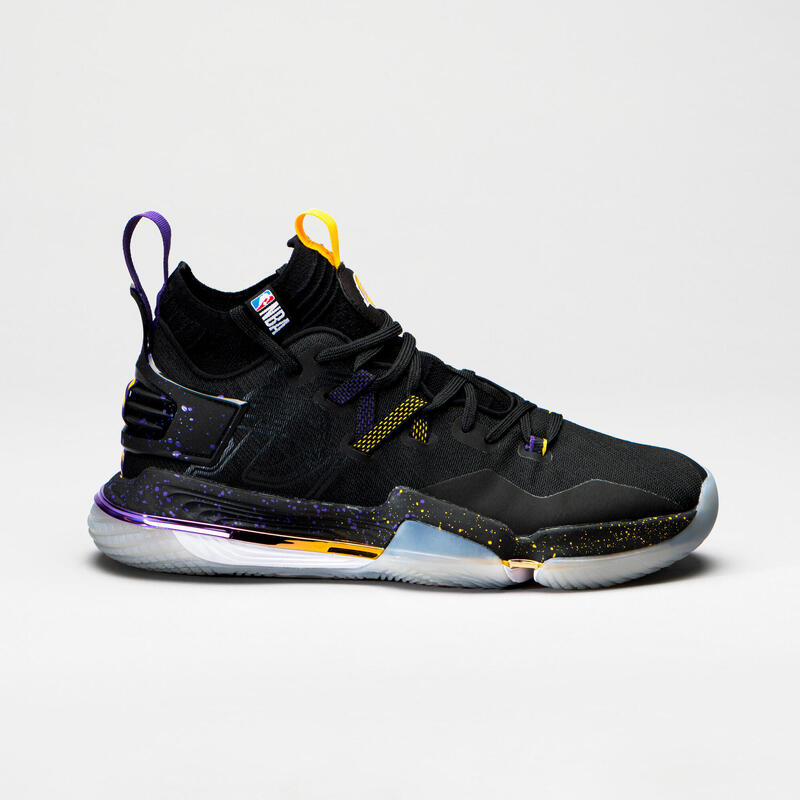 Basketball Shoes
Basketball shoes are slightly different to trainers - think extra cushioning and propulsion for starters. They come up higher to give your foot better support - smart considering all that slam-dunking you'll be doing - and they often have superior rubber on the sole, so you won't slip on the court. Velcro straps look cool while also making it quicker and easier to fasten up and get in the game, which is why many of our kids' styles feature them.
4.4/5 Based on 5447 Reviews collected online and in stores
A great balance of grip and bounce
The great game of basketball is enjoyed the world over, and no matter where you play, dexterity, agility, vision and, perhaps most importantly, steady feet are essential for success. Achieving that without the right basketball shoes is impossible, which is where we come in. Our designers have worked hard to create basketball shoes that give you the best chance of winning. They're made with pivoting, running, jumping and landing in mind, so expect grippy soles with plenty of cushioning, secure fastenings that support the ankles and are quick to do up and a really cool range of colours and prints to make sure you're seen from the back row.

As well as the high-quality and affordable basketball shoes our in-house experts have creates, we also stock styles from the leading brand names, loved by your favourite players. Pick a pair, then swing by our edits of basketball jerseys and shorts to complete your practice session and game day kit.