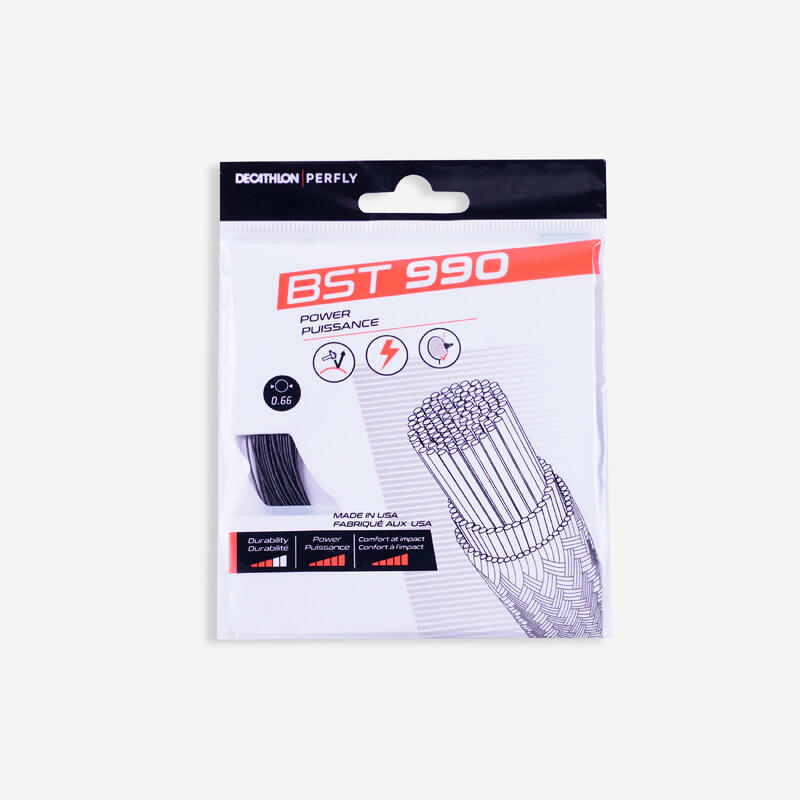 Badminton Strings
The strings you select for your badminton racket will depend on a few things - we'd say playing level and personal preference are the biggies. Your choices are soft, medium and hard-feeling strings, usually made from either nylon or carbon. Softer strings are better for beginners, while more tension suits advanced players. No matter the cost or quality, all strings will need to be replaced eventually, sooner rather than later if you're on the court regularly.
a11y.skip-categories
a11y.skip-categories
BG 80 Badminton String - White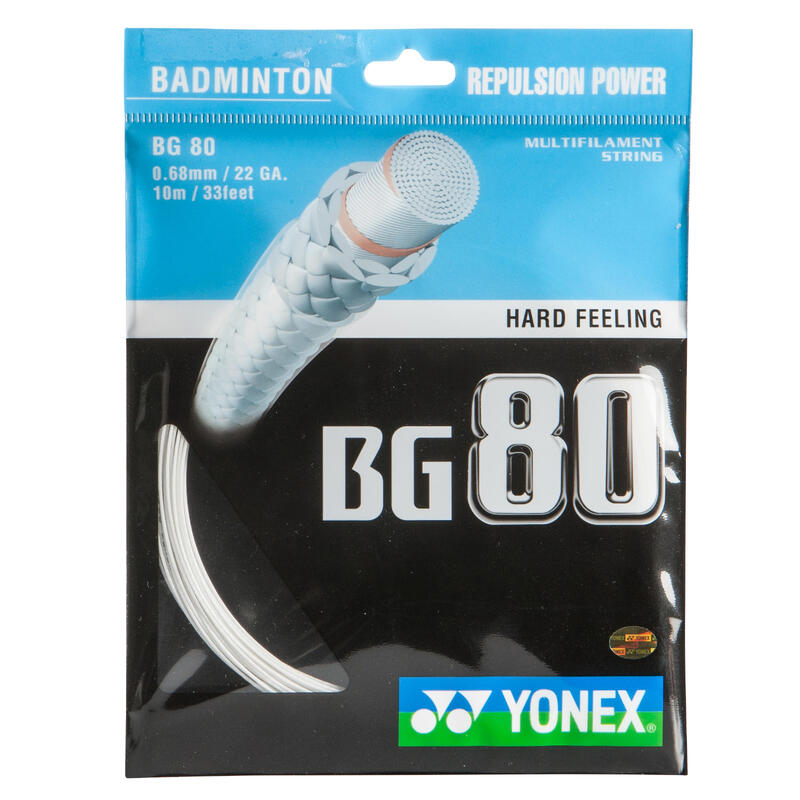 4/5 Based on 348 Reviews collected online and in stores
The right strings make all the difference
Many players focus a lot on buying a new racquet, but rather than the frame one of the most important features is the badminton strings themselves. For players at all levels, having the right string tension for your game can give you a definite advantage in terms of shuttlecock control and shot power.

While it's tempting to imitate the pros and have your badminton strings as tight as top players (around 25lbs or over), it's actually more forgiving for you to play with less tension in the strings (19-20lbs) to allow you to develop your technique as use of power. Mid-level players should look to keep their string tension somewhere between these two figures.