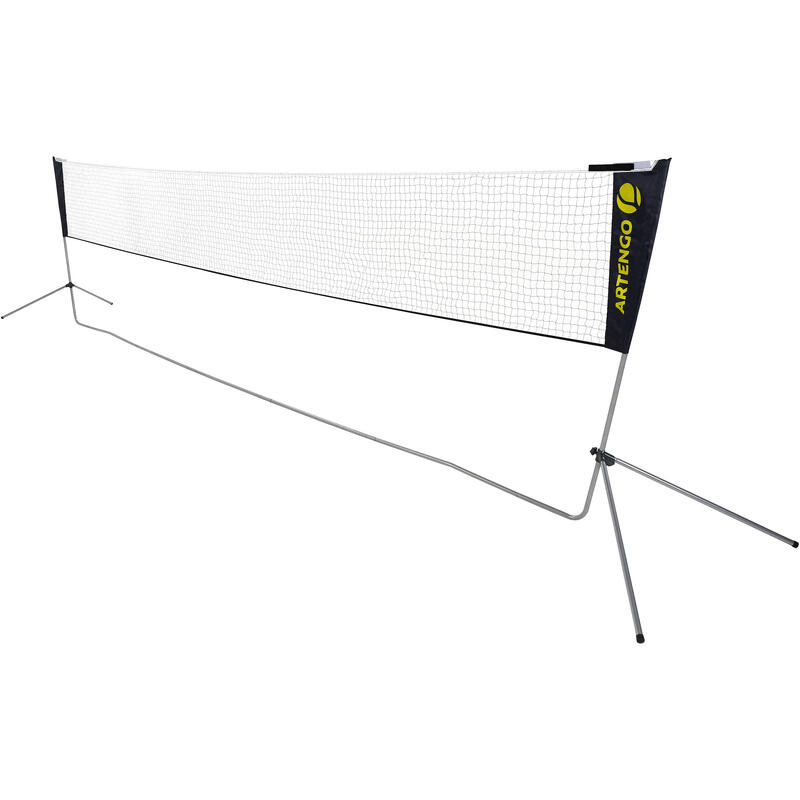 Badminton Net & Poles
Whether you're playing indoor badminton in a hall or gym or outdoor badminton at home, you'll be need a net and poles. We stock a range of heights and widths to suit your setting and skill level (or to cater to the little ones), as well as durable competition nets. And there's no need to worry about hard floors or making holes in the ground - we stock a great range of self-supporting nets that are easy to assemble and fold away.
a11y.skip-categories
a11y.skip-categories
BADMINTON COURT MARKER YELLOW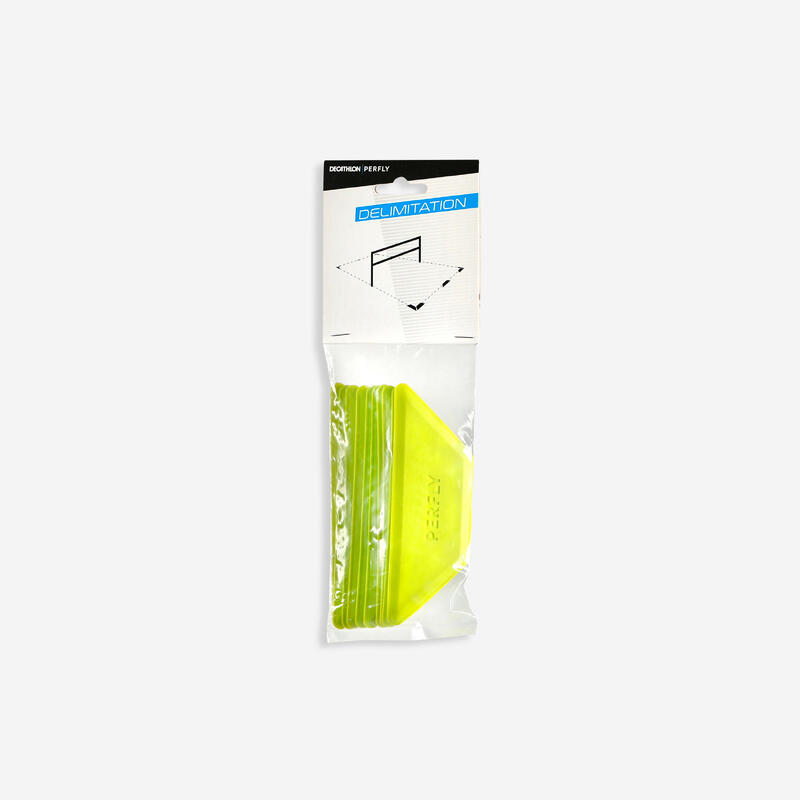 4.3/5 Based on 1522 Reviews collected online and in stores
Want to set up a badminton court at home?
A standard badminton court is 44 feet by 17 feet, and the badminton net should be 5 feet high in the air, cutting the court in two. The net should be higher at the edges (5ft 1 inch) than in the centre. If you're playing indoors it will most likely be marked out on the floor for you. Indoor badminton nets will have more lightweight poles as they won't have to contend with any wind knocking them down.

Badminton nets come made in a variety of materials, including vinyl, nylon and polyethylene. Check out Decathlon's selection of nets and poles for full details. We also stock shuttlecocks and badminton rackets within our Badminton department.