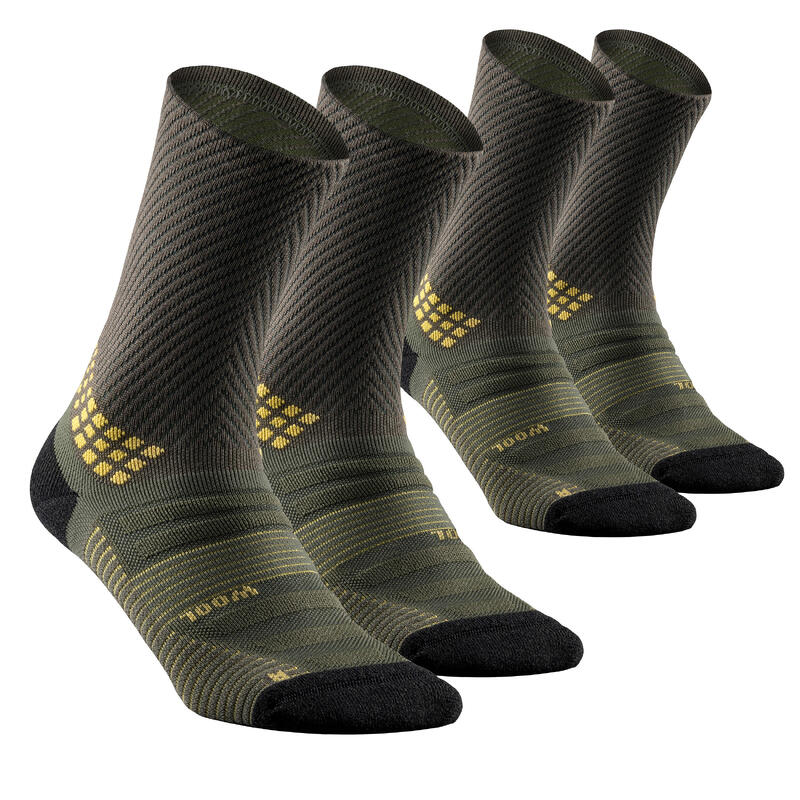 Men's Sports Socks & Walking Socks
A breathable, comfortable pair of socks will help to prevent sweaty feet, blisters and conditions such as athletes foot. Here at Decathlon we've got a range of men's sport socks and walking socks to choose from.
4.5/5 Based on 84841 Reviews collected online and in stores
Whatever your sport, you'll need a good pair of socks (or ten...)
Clear out your sock drawer - we know none of them match up anyway! This is your chance to start again with great-quality sports socks and it won't cost you a fortune to do it. Even our cheapest designs are made using lovely fabrics that won't itch or stretch or fall down. For more intense activities, we recommend socks with ventilated panels that allow heat and moisture to escape, and if you're going to be on your feet for long durations, you'll be glad you picked a pair with cushioned soles and anti-chafe heels and toes. A little pop of colour at your feet is a great way to show off your personality, so why not buy a pack with lots of different shades.